Warners Bay Level 2 Electrical Services
"Warners Bay Electricians, providing full electrical services to your area."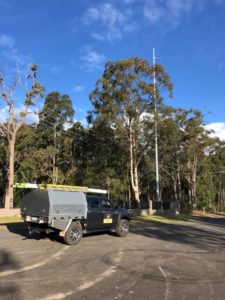 Call Macquarie Power and get one of our qualified Level 2 electricians to repair/restore your mains power.
Macquarie Power are leaders in providing on time and with in budget work to the Warners Bay area
Here are some of the services we provide to your area
– installations and connections.
– Rectifications of defects.
– Disconnect / Reconnect of Point of Attachments and network mains.
– Point Of Attachment repairs and upgrades.
– Installation of private poles. ( Timber & Steel )
– Private network maintenance and installation.
– Builders temporary services.
– Roadworks Temporary services
– Main switchboard upgrades.
– Rectification of low service mains.
Macquarie Power provides a 24 hr Service to Newcastle, Speers Point, Raymond Terrace, Belmont, Cardiff, Charlestown, Dudley, Kotara, Toronto. All Areas of the Lake Macquarie, Newcastle, Port Stephens, Hunter Valley and Central Coast areas.
Macquarie Power – Level 2 ASP
Speers Point
Ph 0402 204 662
Call Pete at Macquarie Power on 0402 204 662 to get your job done right.